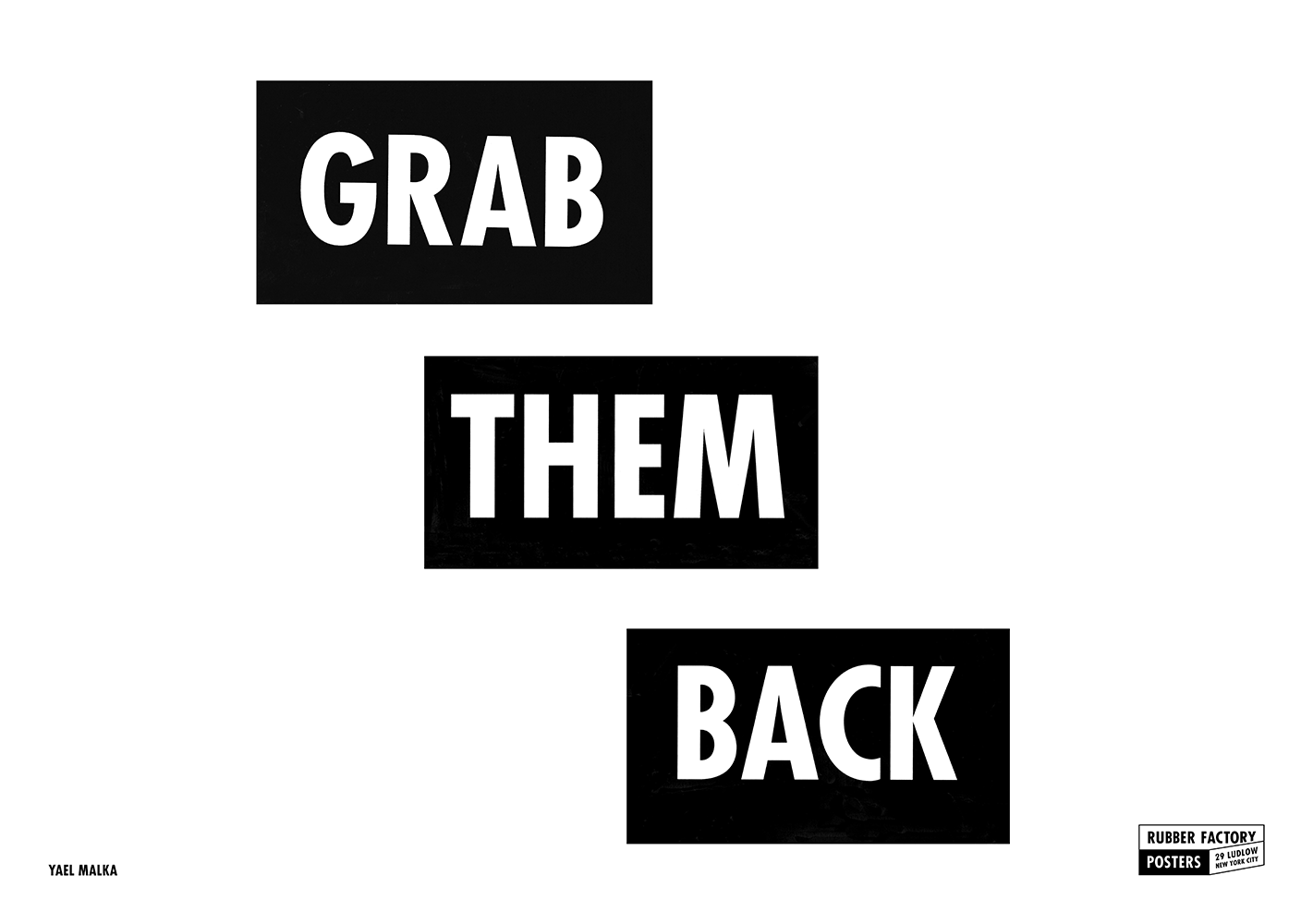 Yael Malka
Untitled (Give Me II), 2016

on reverse: "GRAB THEM BACK"
Yael Malka
is from the Bronx, NY and currently resides in Brooklyn. Her work has been featured in Bloomberg Businessweek, New York Magazine, The FADER, Mossless and Vice. We recently
interviewed her
for our blog, in which we discussed her poster:
YM When I made this I was thinking a lot about intimacy, tension, violence, and how those two things could be put together. Like tenderness and violence in one image and one feeling. That's a lot of where my ideas stemmed from. And then I started thinking a lot about what knowing another person means, and if you know what you think you know about someone. And that's what I call veiled intimacy. Thinking you know something about someone but it not being truthful.

Read more
here
.